Jaroslav Valuch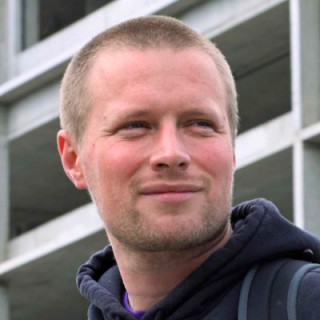 Jaroslav Valuch currently works at the Office of the Government of Czech Republic as a head of nation-wide campaign focused on monitoring, awareness raising and mapping of hate motivated violence and crimes. He was a One World Social Innovation Program Manager at International Human Rights Documentary Film Festival One World in Czech Republic and co-organizes or facilitates variety of social innovation events in Czech Republic, Bosnia, Kazakhstan and Moldova.
He provides consultations and trainings to numerous citizen and activist initiatives in CEE, Balkans, Caucasus, MENA, Central Asia and Southeast Asia regions in the field of social media, internet and social innovation. He is working closely with media development organization Transitions Online. Jaroslav is a co-founder and one of the coordinators of the Standby Task Force – Online Volunteer Community for Live Mapping.  In 2010 he joined Ushahidi Haiti earthquake deployment and later became the Ushahidi Haiti field representative in Port-au-Prince.
In 2010 Jaroslav was a Fulbright Fellow on the Philip Merrill College of Journalism at the University of Maryland. He worked for international relief and development organization People in Need, focusing on implementation of media literacy program into the educational curriculum. He joined neonazi video monitoring initiative to document the activities of extreme right wing across Europe. He worked in Burma as a humanitarian and capacity building projects coordinator after the cyclone Nargis.