Tudor Vlad, PhD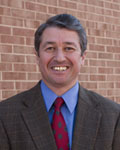 Dr. Tudor Vlad is the Associate Director of the James M. Cox Jr. Center for International Mass Communication Training and Research at the University of Georgia. Dr. Vlad came to the Cox Center of the University of Georgia in September 1999 as a Senior Fulbright scholar.
While being in the Cox Center, Dr. Vlad conducted workshops in Romania, Belarus, Kenya, Republic of Moldova, the Philippines, Russia, Ukraine, Hungary, and the United States. He was a co-director of the of the summer course "Media, Democratization and Development: Foundations for a More Robust Research Agenda", Central European University, Budapest, Hungary, June-July 2009.
Tudor Vlad holds a doctorate from the Babes-Bolyai University, Cluj-Napoca, Romania, and a bachelor's degree from the University of Bucharest, Romania. Dr. Vlad was the founder and the chairman of the Department of Journalism at the Babes-Bolyai University. The four-year journalism program at the Babes-Bolyai University has three independent sections: Romanian, Hungarian and German. The program started in 1994.
Since June 1998, Dr. Vlad has been a Director for Central Europe of the World Free Press Institute, San Francisco, California.
In 2008-2010, Dr. Vlad was a consultant to The New York Times.
In 2009, Dr. Vlad was a consultant to the Russian Journalists' Union (RUJ).
Since January 2010, Dr. Vlad has been a Gallup World Poll Senior Research Advisor.
Since March 2013, Dr. Vlad has been a Freedom House senior ranking adviser.
Dr. Vlad is the author of four novels, two journalism books (The Interview. From Plato to Playboy and The Romanian Writers' Fascination with Film), and the co-editor of Copyright and Consequences. Central European and U.S. Perspectives.
Dr. Vlad was the editor-in-chief of Transylvanian Review (1991-1999) and the deputy editor-in-chief of Tribuna (1990-1999), the oldest weekly newspaper in Transylvania.
Dr. Vlad has written on assessment of press freedom indicators, evaluation of international media assistance programs, media systems in emerging democracies, media management in post-totalitarian regimes, and journalism and mass communication curricula.