Raphael Minder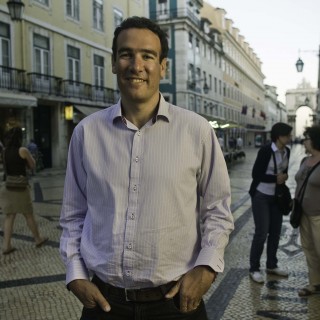 Raphael Minder is the Central Europe correspondent for The Financial Times, based in Warsaw since June 2022 and covering a handful of countries across the region that borders Ukraine.  He is now reporting on the broader consequences for Europe of Russia's invasion of Ukraine, the refugee crisis it has generated, as well as its impact on the European Union, also at a time when Poland has been leading the challenge to different aspects of EU legislation.
He was previously based in Madrid as the Spain and Portugal correspondent for The New York Times between 2010 and early 2022. During that time, he wrote extensively on the impact of the financial crisis on Spain and Portugal and the resulting political tensions, including the secessionist drive in Catalonia. He has also covered social issues, like illegal migration and domestic violence in Spain, and wrote about culture and sports, including the rivalry between Real Madrid and FC Barcelona.
Born in Geneva, Raphael has been a full-time journalist since 1993, when he started working in Switzerland for Bloomberg News. Between 2000 and 2010, he was already a staff correspondent for The Financial Times, working in Paris, Brussels, Sydney and Hong Kong as the FT's Asia regional correspondent.
Raphael holds a Bachelor's degree from Oxford University, where he studied politics, philosophy and economics. He also has a Master's degree from the journalism school of Columbia University in New York.
Raphael has always worked in English, but also speaks French, German and Spanish.