Larry Moore Macaulay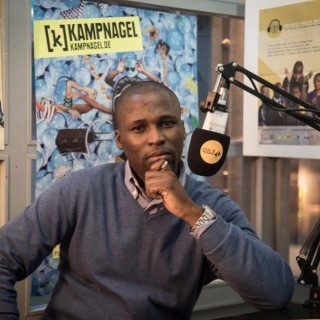 Larry Moore Macaulay is the Founder Editor in chief and head of production for Refugee Radio Network. The host and presenter of Refugee Voices Show an exciting talk show that reflect the trends among Refugee and Migrants living in diaspora.
Larry is a strategic thinker with world-class experience in refugee rights and activism. A Media Entrepreneur, social reformer Public affairs analyst and social critic based in Rome, Italy and Hamburg German. Larry daily inspires tens of thousands of Refugees via his Radio show and motivational speeches, workshops and seminar.