Dinah Richter Spritzer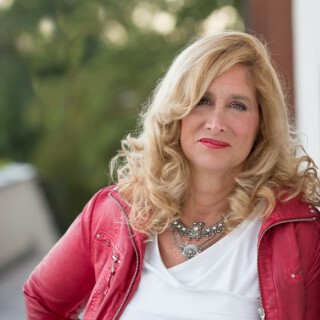 A top-ranked journalism professor in Europe, Dinah Richter Spritzer has more than two decades of writing, reporting and lecturing experience. As a journalist Dinah has covered a host of crises such as three wars in the former Yugoslavia, human trafficking, telecoms spy scandals, educational inequality and terrorism. She revealed the travails of minorities across the continent as Europe Editor for the Jewish Telegraphic Agency. She also worked as news editor for the Prague Post during which time interviewed former Czech President Vaclav Havel and ex-U.S. President George W. Bush.
Dinah is a contributor to New York Times, USA Today, Conde Nast Traveler, Elle, Women's E-News, Canadian Medical Journal, San Francisco Chronicle and Jerusalem Post. Her long-term journalistic focus on startups, gender issues, and minorities in former communist countries. Before moving to Prague in 2001, Dinah was the Europe Editor for Travel Weekly, the leading travel trade magazine in the U.S.
Dinah teaches international reporting to university students at New York University in Prague and CIEE, the Center for Council International Educational Exchange.
In 2019 Dinah launched Media Confident, a training agency that unlocks the secrets of how to build long-lasting, positive relationships with journalists and social media.