Adam Pemble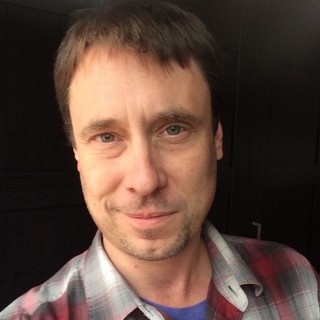 Adam Pemble has over 20 years of experience as a television news professional in duties as varied as: reporter, newscast director, video editor, producer, assignment editor, satellite truck engineer, and field production coordinator. Most of those over two decades of journalism background are as a cameraman and producer beginning in a very talented TV newsroom at KVLY TV11 in Fargo, North Dakota, then top rated CBS station WCCO Television in Minneapolis, Minnesota, then joining Associated Press Television in 2007 based in New York City, before accepting a posting at AP's Central and Eastern Europe hub in Prague, Czech Republic in 2011 as a video journalist for a three-country region.
Over his career he has covered news on five continents and some of the world's biggest stories including: The European migrants crises, European terror attacks, European debt crisis, Eastern Ukraine war and Crimea invasion, the end of the Iraq war, Nelson Mandela's death and funeral, 2015 Nepal earthquake, 2010 Haiti earthquake, 2016 Italy earthquake, 2016 Rio Summer Olympics, 2010 Vancouver Olympics, 2014 Brazil World Cup, Virginia Tech mass shooting, Red Lake, Minnesota mass shooting and the United States banking and housing crises.
In addition to his duties as video journalist he was director of photography for "Beyond the Medal," an original television series for the 2010 Vancouver Olympics, he has covered Wall Street, the United Nations, the European Commission, G20 and G8 conferences and the 2015 World Climate Change Conference in Paris, he designed and built an interview studio for Associated Press Television in New York City, was nominated for an Emmy for investigation into the mafia and was the first journalist allowed to interview the U.S. Border Patrol about heightened security after the 9/11 terrorist attacks.
He is also a pioneer in the field of drone journalism, having been the first major news agency cameraman to operate a live shot via drone. He is licensed as a drone operator in the United Kingdom as well as other countries.
What he enjoys filming most are feature stories and has spent a career giving viewers his unique perspective on the world, its peoples and cultures from places as disparate as the prairies of North Dakota, the Arctic Circle and the Himalayas.