Nedim Dervisbegovic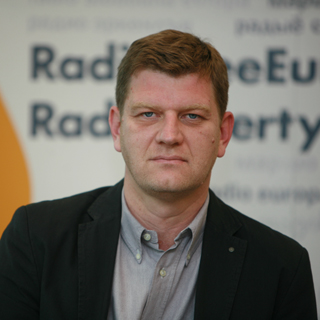 Nedim Dervisbegovic has worked as a multimedia producer for the Balkan Service of Prague-based Radio Free Europe/Radio Liberty (RFE/RL) since 2009, responsible for online, multimedia, and social networks and has blogged and written articles for RFE/RL's English page on Balkan politics and other topics. In 2007, Nedim became the first editor in chief of RadioSarajevo.ba, an independent news and community portal. In 2008, he worked on a series of documentaries on Bosnia for the Al Jazeera network as a researcher and an assistant producer. Earlier, he worked for ten years as a Reuters' senior correspondent from Bosnia.
Nedim started his journalistic career in 1992 as a reporter at Studio 99, at the time the only independent radio station in war-torn Sarajevo, before joining the UN refugee agency's humanitarian operation. In 1994, he moved to Italy to study media, politics, and international relations at the American University in Rome, where he worked as an intern for the Associated Press and APTV and as a freelance correspondent for the Italian daily La Voce Repubblicana.
He is certified as a trainer by the European Journalism Centre/Reuters Foundation and has held training courses and workshops on news and online writing, multimedia storytelling and investigative reporting.