Michael J. Jordan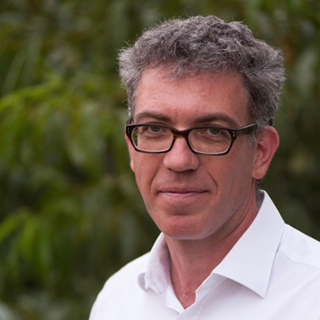 Michael J. Jordan is the lead trainer of this course — and a TOL trainer since 2007. Jordan is an American journalist, Communications Consultant and Storytelling Specialist currently based in Beijing and teaching International Journalism at three of China's finest universities: Renmin University, Beijing Foreign Studies University and Hong Kong Baptist University, where he's a seven-time Visiting Scholar.
As a Foreign Correspondent, Jordan has reported from 30 countries over 20 years – mostly in Eastern Europe and Southern Africa – and taught students on four continents: from New York to Hong Kong, from Prague to Lesotho. His storytelling methodology was published last yearby Deutsche Welle's training academy. He recently lived for three years In the tiny African kingdom of Lesotho, where he was the lone Western correspondent covering the 2014 coup-attempt.
As a Communications Consultant in Lesotho – which suffers the world's second-highest rate of HIV – Jordan advocated health issues for the United Nations, U.S. Embassy and major NGOs, producing "impact" stories and photos for a book on HIV Orphans. As a Consultant in China, he recently trained experts of the UN's International Labor Organization to raise awareness of worker's rights through storytelling, like these two "impact" features on the ILO website: Ergonomics in China: Tackling Workplace Stress and Healthcare Workers Care For Us, But Who's Caring For Them?