Foreign Correspondent Training Course
Going on Assignment in Prague July 2019
Date: July 6, 2019 – July 21, 2019
Location: Prague, Czech Republic
Our foreign reporting course granted 15 journalism students and working professionals from the US, Canada, UK, Switzerland, and Georgia the tips of the trade directly from working with foreign correspondents, along with pursuing an actual story on the streets of Prague. Speakers included journalists from The New York Times, The Associated Press, Radio Free Europe, Respekt, Reuters, and BBC.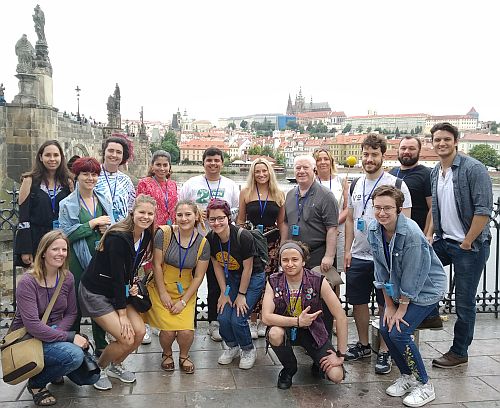 The participants received extensive coaching and advice on structuring the story, locating quality sources, and incorporating multimedia, including video and photos.
Through the program, these students gained valuable insights into how and why certain foreign affairs stories get published, as well as an understanding of the transition of the media in Central Europe through visits to some of the most prominent media institutions based in Prague.
Since 2005 this course has provided hundreds of participants from around the world with the necessary skills to hit the ground running and produce compelling content. Our journalism instruction is an outgrowth of TOL's years of experience in publishing an online news magazine and working with foreign correspondents worldwide.
To see feedback from former participants, please read this article, which recounts the experiences of a group of students from the University of Tennessee in July 2017.
If you have a passion for this line of work and want to acquire some practical skills, join us for this foreign reporting course in November 2020!